Praise for Mistress Carol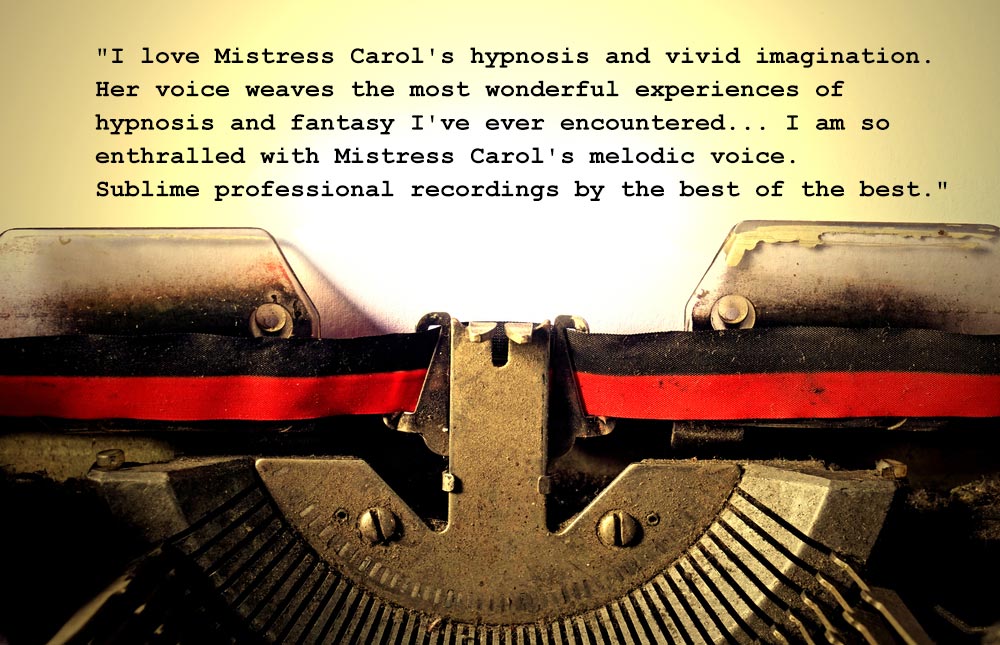 Thank you for visiting Erotic Hypnosis For Men, the home of one of the internet's finest and sexiest hypnotists, Mistress Carol.
Mistress Carol is a Dominatrix, Erotic Hypnotist and Clinical Hypnotherapist… an expert in controlling your mind and taking you deep into the sexy experience of hypnotic trance and fantasy.  Her sessions have been termed some of the best in the industry by many and her sexy controlling voice will allow you to let go and enjoy the deep surrender of hypnotic submission.
But, don't just take our word for it! Check out these amazing testimonials and praise from her admirers, clients and customers.