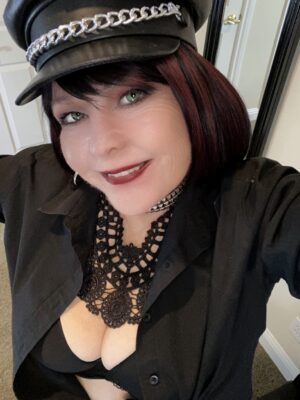 Thank you for visiting Erotic Hypnosis for Men by Mistress Carol, the home of the internet's finest and sexiest erotic hypnotist: Mistress Carol.
Mistress Carol is a Dominatrix, Erotic Hypnotist and Clinical Hypnotherapist… an expert in controlling your mind and taking you deep into erotic hypnotic trance and male fantasy.
Praised as "the best in the industry", her sultry controlling voice will allow you to let go and enjoy the deep surrender of hypnotic submission.
Enjoy Mistress Carol's erotic hypnosis sessions, where you will become deeply lost inside her control, sexually dominating you or providing you with a fantasy that will blow your mind with her imaginative and creative recorded masterpieces. Let her take you into the enjoyable surrender of erotic trance. hypnosis and online domination.
Take your time to browse through her extensive library of erotic hypnosis sessions to begin your sensual journey NOW…
*If you create an account on Erotic Hypnosis for Men, you receive Reward Points with every purchase that spend just like cash.  Create yours today.*
Get A Free Hypnotic Audio Recording
Subscribe Now for a Free Audio!
Mistress Carol loves to pamper her beloved subscribers and worshipers with a complimentary hypnotic recording session from time to time.
Subscribe now to her occasional newsletter to learn of new erotic hypnosis recordings for your audio pleasure, and bimonthly freebies, for subscribers only.