Strap On Mistress
Strap On Mistress
You have dreamed of having a powerful Mistress with a strap on. To take you from behind and ravish you.
To bend you over and penetrate your virgin hole, and give you immense pleasure beyond all your dreams.
You don't need to fantasize any longer.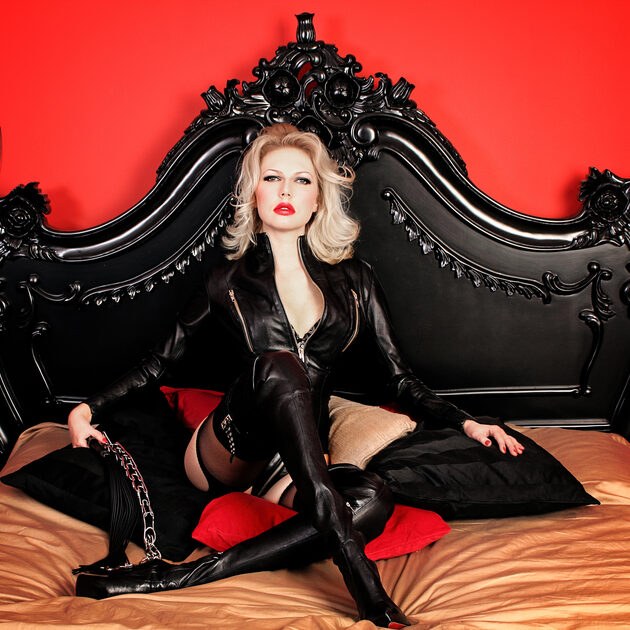 Your Mistress loves to give good boys the fantasies they dream of, so come down into her dungeon now and assume the position.
Mistress Carol has had years of practice wielding her strap on. She is an expert in the art of penetration. Slow and sensual, then hard and fast, using you to satiate her own lust.
In this ultimate pegging fantasy she will penetrate you deep and arouse your P-spot, that special place on men that drives them wild with pleasure. You will experience pleasure so profound you may feel dizzy with ecstasy.
Wait?
Your have never had your prostate stimulated? You have never enjoyed the bliss of anal play?
No wonder you are so eager to get your Strap on Mistress to unlock the pleasures of anal desires inside of you.
Deep inside of you…
Since it is your first time being pegged she will use her small strap on dong to fuck your cute little hole, no bigger than a finger to start with. But soon you will be craving much larger tools of penetration. Huge dildos that will fill you up to the fullest so you feel totally taken and surrender all control.
Deeper and deeper inside.
In these Strap on Mistress hypnotic audio sessions, Mistress Carol will guide you through powerful suggestions, creating an authentic strap on experience, that will feel so real you will tremble with delight.
She will penetrate your mind and body with her sensual voice so you will feel every nuance of her affection:
the texture of her faux cock against your inner canal; the feeling of stretching and filling fully;
your knees against the ground as you bend over;
the power of her thrusts as she enters you;
the warmth of her pelvis as it brushes against your backdoor;
the smell of her essence as her juices begin to flow…
You will feel and sense it all deep down to your core.
Are you ready to undertake this rite of passage with your Strap on Mistress?
To kneel at her feet, naked and helpless, begging for her strap on to take you fully–completely?
To have her take control of your body, your pleasure and ultimately, your mind?
Are you truly ready?
If so, Your Strap On Mistress will see you now.
Showing all 5 results